Staff development (SIAFI, etc...)
SIAFI
Interview with Nathalie Amirault, SIAFInternational Programme Director, UIC Expertise Development Unit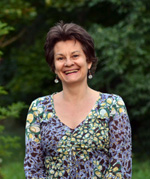 What is the purpose of the SIAFInternational Programme?

There is a broad consensus in the railway community about the growing importance of railways with massive investments expected in the years and decades to come. In this 21st century, railways are more and more recognized as an important mode of transportation contributing to an improved mobility of goods and people.
For railways to gain a competitive advantage, the entire sector has to attract and retain the best available talents in the job market and make full use of the intellectual and innovative potential of those talents by relentlessly investing into their developments.
Already today, and more so in the future, the rail sector will need the potential of internationally-minded managers, with a sharp awareness of the new context of the transport sector and its environment, with a good comprehension of the key challenges at international level and deep understanding of business approaches and socio-economic challenges.

The SIAFInternational programme actively addresses those talents (young and experienced) with a strong appetite for international collaboration and willing to extend their skills and competencies beyond their areas of technical expertise. Attending the SIAFInternational Programme provides an opportunity for them to obtain a comprehensive overview of strategic issues for railways and put their learning into practice throughout the entire programme.

How has the SIAFInternational Programme changed in 2014? What kind of new approaches are you taking?

The SIAFI programme puts the emphasis on INTEGRATION, INNOVATION, RECOGNITION and PERFORMANCE.

Integration of the SIAFI training in a wider management development programme under way: SIAFI alumni, cooperation with a network of recognized railway universities , introduction of transversal business skills;
Innovation and better recognition is introduced through the practical work on SIAFI team projects provided by real "project clients" (UIC members, partner universities or UIC departments), including intensive inter-session team project coaching by seasoned railway professionals, university professors;
Performance: SIAFI is a complete training. The acquisition of both technical knowledge and business skills are acquired through different teaching methods, such as plenary sessions, workshops, team project work, technical visits, networking sessions,..

What makes the SIAFInternational Programme unique?

Key topical issues for railways as well as intercultural skills and project based learning remain an essential part of the SIAFI training.

SIAFI is a unique opportunity for getting in-depth insights on international best practices, for getting good comprehension of core issues for railways in an ever growing competitive environment, for developing intercultural skills, for creating strong and sustainable network and for cross functional collaboration.
For the Participant
---
Experiential Learning
Gain in-depth insights on the international cooperation environment in the rail sector
Develop intercultural skills and competencies
Build up an international network of peers
Apply learning from day 1 through practical action learning approaches
For the Company
---
Develop a new generation of internationally oriented, open minded business leaders
Get access to an international network of railway professionals
Incentivize young potentials with participation in a recognized international training programme
Build-up of new skills and competencies within the organization through the action-learning aspect of the programme
Keywords